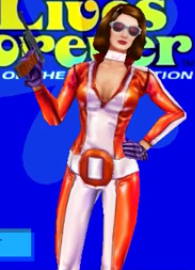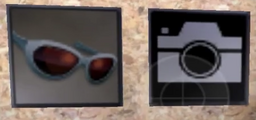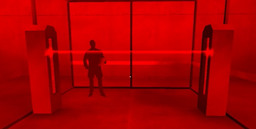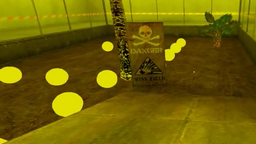 Santa at UNITY created the Spy-Glasses to aid agents with a variety of hidden gadgets disguised in a pair of Glasses. For Cate Archer, these were set up in a pair of stylish sunglasses. Wearing the Spy-Glasses would not alarm Civilians.
The default mode for the Spy-Glasses is a hidden camera. With this function Archer can zoom in on a target and take a photo. This was used to photo various books and documents. Especially when finding information on Dr. Schenker's research into biological explosives at the STASI research facility in Berlin. Later, Archer used the camera mode to take pictures of suspicious Chemical Containers that West German officials discovered on the Finnish freighter Lorelei.
One of the additional modes in the Spy-Glasses is an infrared scanner. This would allow Archer to detect any Infrared Beams used in security systems. Archer needed this mode while attempting to break into the Safe located at the Dumas Towers. If a beam was touched, the doors would lock and Poison Gas was released into the room.
The last mode included in the Spy-Glasses was a Mine Detector. With this mode, Archer was able to avoid setting off any Mines that had been set out. A mine field was found while attempting to infiltrate the Dumas Chateau in West Germany.
Archer found a mine field in Morocco before she had obtained the Spy-Glasses. Players could return with this gadget to find the secrets found on the other side of the mine field.
External links
Edit
Community content is available under
CC-BY-SA
unless otherwise noted.